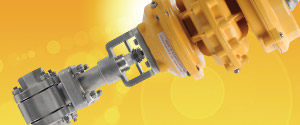 On/Off Valve
On/Off applications aren't always that simple. Our valves have specific design features for each of the following: High Cycle, Extreme Temperature, Corrosive, High Pressure, and Abrasive Applications.
Vari-V Control Valve
Lot's of valves control flow, pressure or temperature. Our Vari-V comes with standard 10°, 30°, 60°, 90° V's or Custom V's for special flow characteristics. Yes - we deal with cavitation, abrasion, high pressure drops, etc.
Block & Bleed Valve
It's not a Block and Bleed Valve, it's a Double Isolation and Bleed Valve. It also has bubble tight shut-off under full differential or a 1psi differential. Naturally we have the flexibility to customize it specifically for you.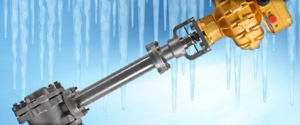 Cryogenic Valve
Anyone can do cryogenic applications - we do extreme cryogenic applications: Ultra High Pressures, Unstable Liquids, Bi-Directional Sealing, Vari-V Control. It's what sets us apart from the competition.
3-Way Diverter Valve
Our 3-Way Diverter valves are bottom entry with flow to the left or right ports. They are available in "Single L" and (180°) and "Double L" (90°) configurations. Of course we do the difficult applications.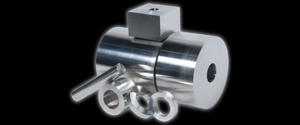 Made To Order
Our strength lies in our ability to solve problems that other manufacturers simply can't. We have a team of specialized engineers, cutting edge design technology, and a "Say Yes" attitude. That gives us the ability to create a bespoke valve to suit your specific needs..